RingCentral Conference Call:
RingCentral allows users in different locations to join an audio conference session by calling the dial-in number listed in this article. The RingCentral conferencing calls whenever you want no matter where you are. The purpose of this article is to provide you with the RingCentral conference call number.
There are many times when you need to start a call with two or more people, With the RingCentral app. You can do this by starting a conference call between your contacts. There are many ways to start a conference call within RingCentral the mobile app, including the following.
By tapping the circle's button at the top right in the phone interface.
By converting a live call into a conference call via the dial pad.
When you tap on the conference call icon at the top right, you will find the conference details and other options before starting a conference call. RingCentral conference calls are always a way that team members can communicate and collaborate with each other. This conference call is done using video or voice and is accessible using any device, whether it is a desktop, tablet, or smartphone.
RingCentral conference call number:
RingCentral provides conference call service to all users and businesses. For this purpose, all users need a code or I'D to join the conference call from different countries. This article provides the list of RingCentral audio conferencing Dial-in numbers.
Users who are located in the United States may dial +1(267) 930-4000 to join a RingCentral audio conference. Users who are located in other countries may dial the numbers which are assigned to them according to their country.
Conference Bridge:
This is a traditional conference call. You email everyone the call number (With RingCentral it's always the same number: 267-930-4000). And give them your unique participants code. When you call in you'll want to enter your unique host code this code is not shared with others.
Dial-in number:
This is the regional or global number that the team or group members can use to dial into the conference call. RingCentral provides this number to its all users to join the meeting. These numbers are different for different countries.
Host Access:
This is the number the host will use to dial into the conference call. A host is a person who starts the RingCentral conference call.
Participants Access:
This is the number the guests will use to dial into the conference call. The participants may be in or outers from different countries.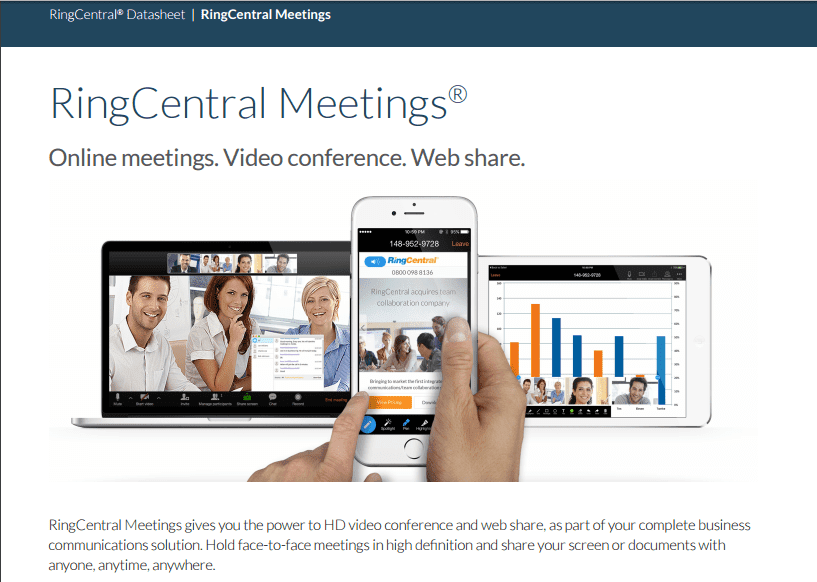 Features of RingCentral:
Increase your company's visibility with the free publication of your business details in local and national directories.
Expand your virtual global presence with international inbound numbers in over 70 countries.
Available with geographic or toll-free numbers.
Toll-free numbers
Available phone numbers
Cloud PBX
Phone accessories, devices, and service
Call management
Collaboration
Voicemail and greetings
Countries Dial-in numbers for RingCentral conference call:
Here below we provide you with the Conference call Dial-in numbers. Users who are located in other countries may dial the numbers below to join a RingCentral conference call.
Location Dial-in number
Australia +61 (8) 62450610
Brazil +55(61)3550063
Canada +1(431)8001649
China +86(10)57897465
Hong Kong +85258081451
Italy +39(06)89970127
Japan +81(3)45406728
New Zealand +64(3)6684372
Singapore +6531630908
South Africa +27(31)9412575
Switzerland +41(31)5208019
Turkey +902129003695
The United Kingdom +44(20)34096438
Above all are the RingCentral conference call numbers for some different countries.
Conclusion:
We provide you with the complete detail of the RingCentral conference call number. If you are looking for a provider that has extensive web conference features similar to RingCentral. Then keep connecting with us in the future time as well, we provide an in-detail review. You can get all information which you want to keep connected with us.
Hope the above article is informative for you, just need to follow the instructions to get your RingCentral conference call number. Ask anything more you want to know from us. Mention in the comments section for complete details.