WhatsApp Conference Call:
WhatsApp the World's most popular messaging app now supports group and video calls online. The Facebook-owned instant messaging platform allows up to eight people in a group video call. For both iOS and Android devices. The COVID-19 pandemic has meant that many of us are isolated from friends and family. As a result, we see that people all over the world are turning to voice and calling on WhatsApp more than before.
One of WhatsApp's biggest features is named WhatsApp Conference Call. Which is now live and one can use it now with immediate effects. Therefore WhatsApp started working on this feature for both Andriod and iPhone users. Users can call several friends on either Wi-Fi or on your data connection. Or you can make a video call using Wi-Fi.
WhatsApp Conference Call Limit:
The limit for WhatsApp Conference Call is more than four, you can add more than 4 people (up to 8 people) in the WhatsApp video or voice call. A WhatsApp allows up to 8 people in a video call, which is end to end encrypted. A WhatsApp group can have a maximum of 256 participants.
WhatsApp enables you to stay connected with your friends and family through messages, audio notes, voice calls, and video calls. WhatsApp video call feature is absolutely free to use and all you need to have is a stable internet connection. Group calling or conference call allows up to eight participants to video call with each other using WhatsApp.
When you receive a group video call, the incoming WhatsApp group video call screen will show. The participants are currently on the call, and the first contact listed will be the participant that added you. Group video call history will appear in the CALLS tab. You can tap the call history to view the individual participants from the call. You can also join missed calls if they are still ongoing.
Over the last month, people on average are spending over 15 billion minutes talking each day on WhatsApp calls. Well above a typical; day before the pandemic and just like written messages, all those calls are protected with end-to-end encryption. We have built group calling in a way that makes it available for as many users as possible. Including people on lower-end devices and slow network conditions.
How do you Make a Conference Call on WhatsApp?
Users can now make video calls to their contacts using your Wi-Fi or data on WhatsApp. To do this open up WhatsApp and click on a conversation. Users will see a video camera icon at the top right of the conversion Windows. In order to make group/conference call on WhatsApp for iPhone and Android.
Users would be needed to get their devices updated to the latest available WhatsApp application version. Getting it updated, however, isn't that difficult. You can make a conference call after following quite a few steps. And add not two or four but up to 8 people to your group calling.
First and foremost, for WhatsApp Conference Call enabler, open up your WhatsApp application in your iPhone or Andriod device.
Choose any single contact you want to call to. Tap then on the "Audio and Video call" icon which is postitioned on the top right corner.
When the other person picks your call up. Add another person to the conversation by tapping on the "Plus" icon from the top right corner.
After clicking on the "Plus" icon, you will need to add a particular from your contact list. Write the name of your contact person, tap on it and a pop-up will appear, enabling you to tap on the "Add" button.
Once you have a tapped on the "Add" button, the selected participant will be added to your group calling. You can add the rest of the participates in the same way as well.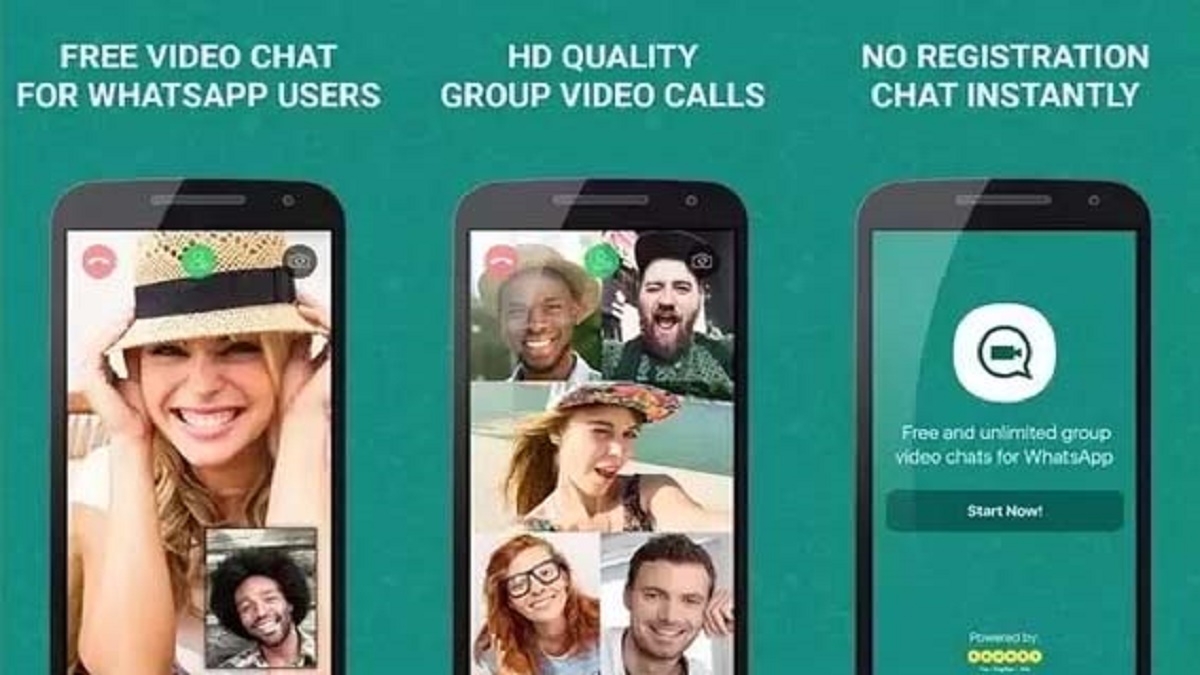 Conclusion:
We all spend more time on WhatsApp with chatting friends, family members, colleagues, and business partners. Nowadays all works are done on WhatsApp like meetings Gossips etc. For that everyone wants a platform where he can connect with many people a single time. But when you face the app's limit issue you ignore that app.
WhatsApp provides you with the best facility to talk to 8 participants in a single time. To access the new, higher participant limit on WhatsApp calls all participants in a call need to update. The latest version of WhatsApp is available on iPhone or Android today. Ask your friends and family to update WhatsApp to try it out.